Illinois Plumbing License Prep Program
Due to staffing, classes are postponed indefinitely.
As is the case with many skilled trades, you become a plumber through a combination of classroom education and a plumbing apprenticeship.
During your apprenticeship, you'll work with a professional who has extensive experience in your field. By the time you complete your apprenticeship and a license test preparation program, you'll be ready to take the state plumbing exam.
The Illinois Plumbing License Prep Program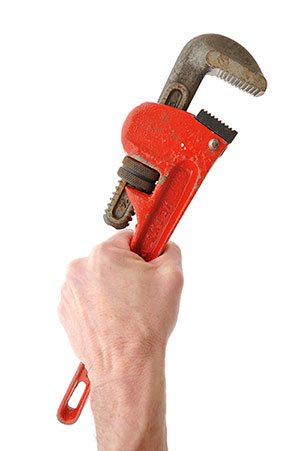 Our plumbing license prep program combines classroom teaching, hands-on experience, and advanced plumbing training to prepare you for a career as a plumber.
During the program, you'll study Illinois Plumbing Code and learn how to apply it to your work. You'll spend time learning practical skills in our workshop and practicing hands-on at job sites.
This well-rounded program will help prepare you for licensing as a professional plumber.
The classroom instruction portion of our program includes all of the following:
Explanation and discussion of state code
Instruction in drafting and blueprint readings
Instruction in applied mathematics, physics, and chemistry
OSHA safety training
The hands-on portion of our program includes:
Waste, sewer, and vent system installation
Residential water and waste system installation
Natural gas piping and installation
Troubleshooting and repair
Apprentices are also provided with training related to:
Water treatment systems
Water heating systems
Plumbed appliances
Plumbing fixtures
Working as a Plumber Apprentice
After some classroom training, you're ready to apply to a plumbing apprenticeship program. You'll want to search for "plumbing apprenticeship programs near me" or talk to your trade school about opportunities. To enter a plumbing apprenticeship, you'll need a high school diploma or GED, and you must be 18 years or older.
As a plumber apprentice, you'll be responsible for supporting the plumber you work with. In the classroom, you'll dedicate yourself to gaining practical knowledge and applying plumbing code.
When you've finished your apprenticeship, you can take the state-level licensing test so you can practice as a professional plumber in Illinois. You'll use the skills you learn during your apprenticeship for your entire career.
Holding a plumber apprenticeship requires a sponsor so your time as a student can be counted toward your apprenticeship. Sponsorship by a bonded and licensed plumber is also required when you apply for a state plumbing license. Note that Illinois Plumbing Consultants does not act as a sponsor.
Become a Plumber in Illinois
At Illinois Plumbing Consultants, we're proud to offer the best apprenticeship program in the Crystal Lake, IL, area. Our instructors provide the best training possible so you can enjoy a successful career in this field.
Remember that you can only find true professional excellence through education.
Areas we service: Algonquin, Arlington Heights, Barrington, Belvidere, Buffalo Grove, Cary, Chicago, Crystal Lake, Deerfield, Elgin, Evanston, Geneva, Grayslake, Highland Park, Hoffman Estates, Lake Forest, Lake Zurich, Lake in the Hills, Libertyville, Loves Park, Machesney Park, McHenry, Naperville, Rockford, Roscoe, Saint Charles, Schaumburg, Skokie, Waukegan, and Wheaton.
Have Questions?
Get In Touch With Us Today!