Plumbing School Near Libertyville
Are you hoping to kickstart your plumbing career? Looking to improve your skills as a current plumber? If you're hoping to expand your career, look no further than Illinois Plumbing Consultants. With three locations conveniently located near Libertyville, Illinois, we can give you the hands-on experience you need to pass your Illinois state plumbing exam! If you are already a plumber in the Libertyville area and are looking to further your career and skills, count on IPC to give you the advanced skills you need to stay current and qualified.
Begin or continue your plumbing career in Libertyville with Illinois Plumbing Consultants! Give us a call at 866-608-9523 or fill out the contact form for more information.

Hands-On Plumbing Prep Program in Illinois
Our license prep program combines classroom teaching with our advanced hands-on training to get you ready for a full plumbing career in the Libertyville area and beyond! During the program, you will study Illinois Plumbing Code and learn how to apply it to your everyday work. Our educators will spend time with you to help you with real life plumbing issues.
The hands-on portion of our program includes all of the following:
Waste, sewer, and vent system installation
Residential water and waste system installation
Natural gas piping and installation
Troubleshooting and repair
And more!
To learn more about how you can kickstart your plumbing career in Libertyville with IPC, call 866-608-9523 today!
Classroom Instruction Taught by Real Plumbers in Libertyville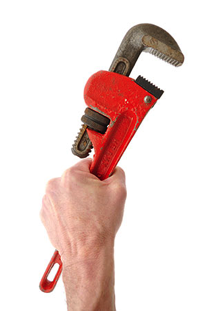 Along with learning the hands-on skills it takes to be a plumber, you can also count on settling in the classroom to learn the basics and safety. Our educators are real plumbers living and working around the Libertyville area and have years of experience to share. Our classroom portion of the program includes:
Explanation and discussion of state code
Instruction in drafting and blueprint readings
Instruction in applied mathematics, physics, and chemistry
OSHA safety training
For more information on our plumbing school near Libertyville, contact us online today.
Prepare for Your Plumbing Career in Libertyville
Our team at Illinois Plumbing Consultants believes education is the key to success. Our organization is dedicated to the education of apprentices and licensed plumbers. We have combined the expertise of experienced plumbers and plumbing inspectors to create a curriculum that encompasses the core of the Illinois Plumbing Code as well as offer the practical hands-on exposure needed to apply these lessons. At IPC, we understand the challenge of juggling a full-time job and furthering your education. That's why we have structured the Illinois Plumbing License Prep Program to fit your busy schedule.
When you register with Illinois Plumbing Consultants, you are getting a quality education by professional plumbers in Lake County. Whether this is your first career or your last, Illinois Plumbing Consultants can help you become a plumber in the Libertyville area through hands-on training and classroom education.
Contact us online today or give us a call at 866-608-9523 to learn more about our plumbing school near Libertyville, Illinois.
Have Questions?
Get In Touch With Us Today!