Chicago's Plumbing Educators
In order to get the best education, you need to have the best educators. The professional plumbing educators at Illinois Plumbing Consultants (IPC) bring decades of experience to our program. Our instructors are passionate about giving their students the tools and knowledge needed to succeed in this field.
Meet our educators below or give us a call to learn more about the plumbing programs we offer.
About Our Experienced Plumbing Educators
The educators at IPC represent some of the very best in the field. We are proud to highlight three of our experienced educators, who provide in-depth instruction to both apprentice students and professional plumbers.
Our educators are at the core of our program. As experienced professionals, they translate years of real-life experience into classroom teaching. Plumbers of all levels will appreciate their passion and knowledge. Our educators:
Have worked in the field as plumbers and plumbing inspectors.
Understand the ins and outs of Illinois Plumbing Code and how to apply codes to real-life applications.
Have excellent communication skills and can explain complex concepts with clarity.
Work at or own professional plumbing companies in the McHenry, IL area.
Meet Our Plumbing Educators
Rick Sperando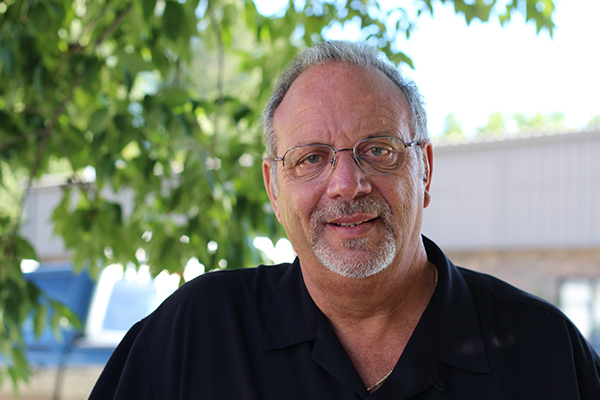 Rick Sperando has been in the plumbing industry for over 35 years. He successfully owns and operates a local plumbing and mechanical company as well as IPC. He is dedicated to inspire future plumbers to be prosperous by offering them the necessary tools for success through education.

Scott Underwood brings over 20 years of industry experience along with 10 years of instruction. He currently holds his IL Plumbers License as well as his CCCDI license. Scott is currently a co-owner of a successful plumbing company in McHenry County. He mentors his staff and believes their education is key to staying successful in any industry.

Jeff brings over 50 years of experience in the trades. He is a Master Plumber, Master Pump Installer, Licensed CCCDI, EPA certified in lead removal, HVAC Certified Technician, EPA certified refrigerant practices instructor and IDPH Certified Instructor. Jeff owned and managed his own contracting business for 35 years before merging with a local plumbing and mechanical company in McHenry County.
About Our Plumbing Education Programs
Every aspect of our plumbing education programs are designed to support your professional development and enhance your knowledge of plumbing practices. Whether you are just beginning an apprenticeship or need to complete continuing education credits, you'll benefit from working with educators who are truly passionate about plumbing.
We offer:
At IPC, we believe that the quality of your plumbing education determines your success in this field. We are proud to employ educators who are passionate about their subject. Our experienced instructors have the real-world experience needed to provide you with a comprehensive plumbing education.
For more information about our plumbing school, fill out our contact form or give us a call. Our office is open from 7:00am – 5:00pm Monday through Saturday.
Areas we service: Algonquin, Arlington Heights, Barrington, Belvidere, Buffalo Grove, Cary, Chicago, Crystal Lake, Deerfield, Elgin, Evanston, Geneva, Grayslake, Highland Park, Hoffman Estates, Lake Forest, Lake Zurich, Lake in the Hills, Libertyville, Loves Park, Machesney Park, McHenry, Naperville, Rockford, Roscoe, Saint Charles, Schaumburg, Skokie, Waukegan, and Wheaton.
Have Questions?
Get In Touch With Us Today!